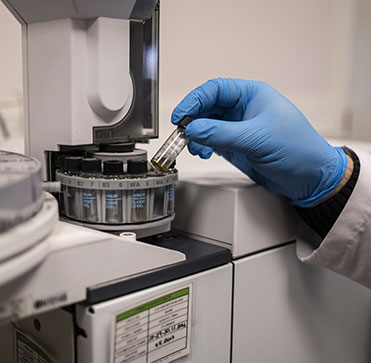 Concerned your home or commercial building may have asbestos? Establishing whether there is risk of asbestos toxicity for you and the public is important, and that's why Reads Waste are the team to trust to help get peace of mind in the condition of your home or business thanks to our connections with accredited asbestos auditors.
Are you unsure of the asbestos audit companies 'near me'? Thanks to Reads Waste's strong industry ties we have the ability to connect our customers with the authorised and reliable asbestos audit Melbourne residents can rely on to complete everything from asbestos sample testing to complete inspections of the property.
To help our valued customers determine the level of asbestos in their property our skilled, fully-equipped, and highly-experienced team can assist our customers in getting the best asbestos audit in Melbourne. Thanks to our strong industry relationships with authorised asbestos auditors Reads Waste can ensure that your property is inspected by the right asbestos auditor.
Reads Waste Can Connect You with Streamlined Asbestos Audits
The team at Reads Waste can help our valued customers gain access to the most reliable and accurate asbestos auditors in the city. Thanks to our industry experience and knowledge we have developed close relationships and ties to help property owners be connected to the right asbestos auditors to suit their desires and requirements for assessment.
When searching for a professional asbestos assessment and affordable asbestos testing, Melbourne residential and commercial property owners want to know they are working with a qualified team and receiving outstanding value for money. That's why more and more customers throughout the suburbs and across Victoria turn to Reads Waste, thanks to our ability to act as a connection between the customer and the authorised asbestos auditor.
At Reads Waste we are proud to be one of the most respected and trusted names in property demolition and removal in Melbourne today. Acting on the wishes of our customers we can assist in securing detailed audits that are personalised to their requirements, while also ensuring that the property is safe for habitation.
To find out more about how we can secure you the best asbestos audit in Melbourne get in touch with the helpful team at Reads Waste. Contact us on 0403 144 386 for lasting peace of mind and increased health.

Get A Quote
We operate a 24-hour emergency service that services Victoria wide.
2020 Reads Waste Pty Ltd. All Rights Reserved. | Digital Agency - Supple