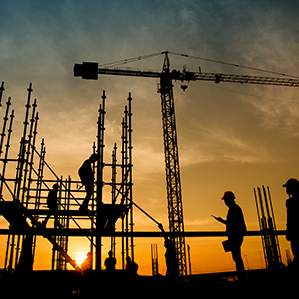 Are you in need of immediate asbestos removal from your domestic or commercial property? Not sure what the average asbestos removal cost is, or what you feel is a fair price to pay? Then let the experts at Reads Waste answer all of your questions and help you find the right service to suit your property and budget.
As industry-leading and fully-qualified asbestos removal and disposal experts the team at Reads Waste can give you peace of mind thanks to our comprehensive and considered approach to asbestos removal. Using modern and careful methods and techniques we can easily remove detected and undetected asbestos materials, such as sheeting, pipes, insulation, and tiling, leaving you with a healthier property that poses a greatly lowered risk of giving occupants long-lasting and potentially-fatal health issues.
While removing asbestos may seem like a no-brainer the home asbestos removal cost can put off some homeowners who may be limited by budget. To help deliver confidence in your home and the highest standard of satisfaction the team at Reads Waste proudly offer our asbestos removal cost in Melbourne at a competitive rate, ensuring that you won't be stuck paying an exorbitant bill at the end of the removal works.
There may be other companies 'near me' that provide asbestos removal or disposal, but only Reads Waste can deliver a level of quality work and customer satisfaction and safety that comes from 50 years of industry experience. We are proud to offer a range of services and solutions, with work delivered at or below the average asbestos removal cost.
Once our skilled and thorough team conduct an inspection of your property to determine just how much asbestos needs to be removed we can then provide you with an accurate and personalised asbestos removal cost estimate, guaranteeing that you aren't caught unawares by hidden or sudden costs that arise during the removal works.
How Much Does Asbestos Removal Cost?
In need of a fast and qualified asbestos removalist, delivering quality services at an affordable price? Then don't hesitate to contact the professional team at Reads Waste. We specialise in home asbestos removal without the cost, meaning you can make your home a safer and healthier place to live for less.
At Reads Waste we know that when residents and property owners are looking for professional asbestos removal in Melbourne cost is a major factor in who they decide to work with. That's why we are proud to offer reliable and trusted waste removal and management services with prices to suit any budget.
We strive to deliver a focused and precise asbestos removal service for each of our valued customers across Melbourne and beyond. When you ask yourself "how much does asbestos removal cost?" the team at Reads Waste will be there with the answer you have been searching for.
The cost of our asbestos removal services is based on a number of unique environmental factors including: the age and condition of the property, the amount of asbestos that requires removal, and the difficulty involved in the removal process. From roof tiles to asbestos water tanks the cost will change according to these individual factors and more.
To find out more about our removal solutions or for an asbestos removal cost estimate, feel free to give us a call today on 0403 144 386.

Get A Quote
We operate a 24-hour emergency service that services Victoria wide.
2020 Reads Waste Pty Ltd. All Rights Reserved. | Digital Agency - Supple